Kartell Media & Events in partnership with the National Museum of Maps and Old Books and the Bucharest Prefecture, organized in 21-23 November 2014 the first edition of the exhibition entitled ACCENT- Contemporary Romanian Jewelry Exhibition.

The exhibition aims to support Romanian jewelry artists and to educate the public in relation to contemporary jewelry. Chosen for its special ambiance, the National Museum of Maps and Old Books is in itself an architectural gem, with an elegant and sumptuous interior, ideal for exhibiting the exceptional pieces.
Contemporary jewelry today puts emphasis on relationship between traditions and the latest innovations, as well as on the quality of execution, the inspiration and the talent.
The event is attended by top creative names of contemporary jewelry with unique pieces such as David Sandu, Alis Lalu, Bianca Grin, Anca Pandrea Doru Dumitrescu, Ioana Enache, Alexandra Ungurelu, Adina Istrate, Madalina Stoica, Mihaela Ivana. Besides them, junior or graduates of the Art University will showcase innovative and beautiful collections with unique and interesting combination of materials.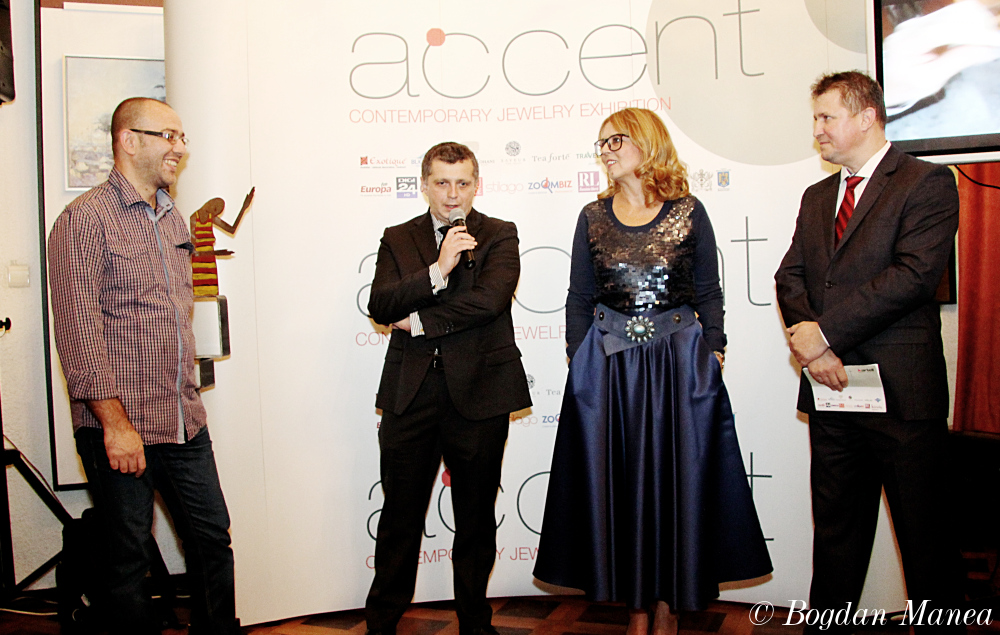 * The poster and other visual materials contain images of a jewelry signed by David Sandu, as a special guest of the exhibition.